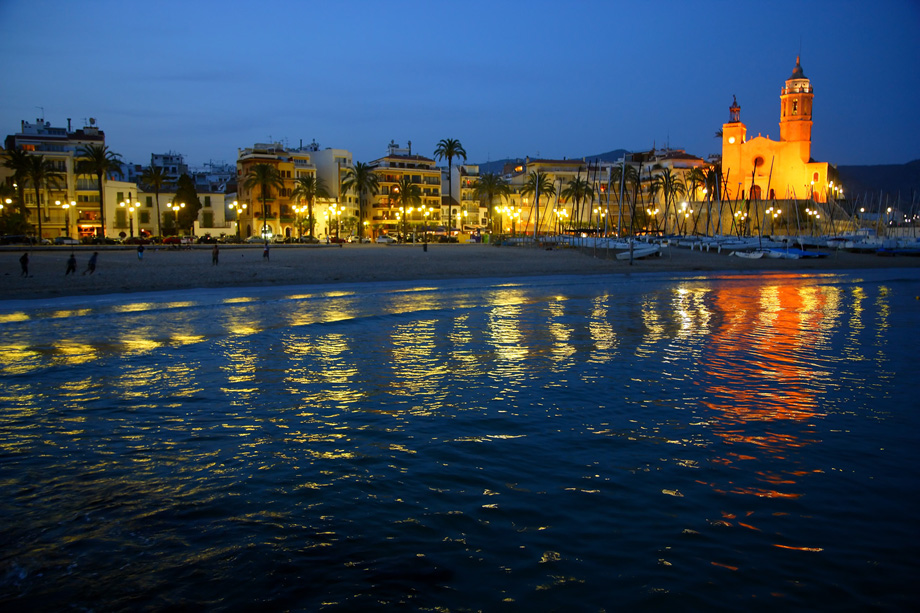 Image source - Google Images
Before my Easter holidays I was in a solid routine of uni, exercise, blogging and work. It was going so well; I'd lost six pounds and was starting to feel more comfortable about my body again after putting on a stone last year. Since I've broken up for the Easter and been away, I've slipped out of my routine and in turn completely avoided doing any exercise. It's been almost three weeks, I've put on three pounds, I feel like poo and I'm getting fed up. I'm 100% ready to get back into my routine and to whip myself into back shape. The thing is, when you've been out of routine for so long even when you want to get back into it, it can be difficult. Here are my three rules to get yourself out of that rut and back into the swing of things!
1) Remind yourself of your goal

My main motivation to exercise is that I don't want to look or feel like a slob when I go on holiday in the Summer with my boyfriend and his family to the beautiful Sitges (pictured above). I do not want his parents and brother to look at me in a bikini and think, 'wow, she's letting herself go'. The thought of this fills me with dread, hence kick starts my motivation to get fit. Always remind yourself of why you wanted to get fit in the first place to shed that lack of motivation and direction.

2) Don't start tomorrow
Start today! Starting right then and there means there is no opportunity for you to wake up tomorrow morning and make an excuse of why not to do your exercise. Even if its the end of the day, the gym is shut and it's too late for a run make some time for even a tiny bit of exercise. The other day I did crunches in front of Celebrity Juice. Not exactly a hardcore lengthy gym sesh but when you need to get back into your exercise routine (or any routine) it's about getting back into that mindset of not making excuses and wanting to exercise whatever the circumstances.
3) List the benefits
I guarantee there will be more than you realize. Taking the time out to physically list and properly think about the benefits of exercise will make you understand there are way more good things that come from exercise than just a sexy summer body. Exercise does wonders for you inside just as much as outside and these are advantages that we should never underestimate the importance of.
I'm slowly but surely getting re-motivated and back into shape, I hope these tips helps anyone else in the same position as me!